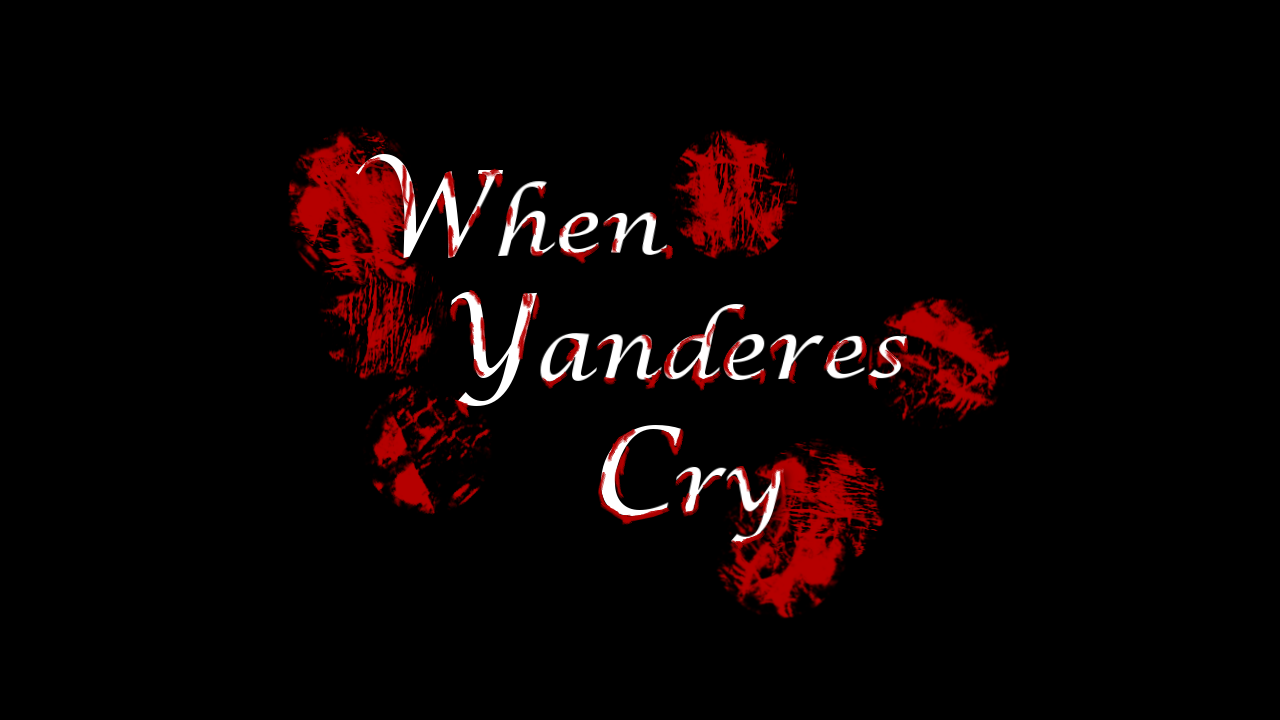 When Yanderes Cry
A downloadable game for Windows
Ever heard of a Yandere? You know, those lovely ladies who know nothing but to love you from the bottom of their hearts. They will love you, feed you, take care of you, make you happy and most of all, kill anyone who gets in their way.



When Yanderes Cryis a Horror RPG Game made in RPG Maker MV and is inspired by multiple works of fiction. Mainly Ao Oni, Mirai Nikki, School Days and Higurashi no Naku Koro ni. The game offers simple yet enjoyable features such as..
- Mini Puzzles.
- Interesting characters, each with their own diverse personalities.
- A compelling story.
- RPG Horror styled game play.
- Four multiple endings.
- Plus a hidden backstory. See if you can figure it out!




Story
You play as a young man named Nishiki Kitamura. Nishiki is an average high school student who is known for his kindness towards other people. The thing is, Nishiki had a childhood friend who's been his love interest a very long time ago. After years and years of mustering up the courage to confess to his childhood best friend, he did. That was the start of beautiful new chapter in Nishiki's life. But of course like any other fairy tale, some people doesn't seem to be thrilled by this idea.
Find me at:
Twitter: https://twitter.com/Kousuke_shii
MAL : http://myanimelist.net/profile/Kousuke-shii
RMN : https://rpgmaker.net/users/Kousuke-shii/
GameJolt: http://gamejolt.com/profile/kousuke-shii/1433198
Youtube: https://www.youtube.com/channel/UCioX1jBNw3P6_6Y2N2dqImQ

Download
Click download now to get access to the following files:
Comments
Log in with your itch.io account to leave a comment.
It's a good game so far but sadly it won't let me save no matter what buttons I try :( even in the tutorial it wouldn't let me save. I haven't been able to play much of it because of that.
Ahh, I forgot to update the itch version. Sorry for the inconvenience but you can download the updated version of the game at..
Thank you for making it, it was a wonderful game and is easily in my top 3 favorite rpg maker games. :